Welcome to Aster Villas (Duplex Row Houses in Aligarh)
Your home is something that you wait for years, something you cherish for a lifetime, something that reflects you and also something that you can never compromise on. The dream house of yours which is often a lifetime investment, should be chosen with ultimate care and caution. It should ideally guarantee you unmatched value and lifelong peace of mind but also fulfill all your aspirations and matches up to expectations vis-à-vis location, quality, feature, amenities, and facilities.
Keeping in view the demand of 'Duplex Row Houses' in the city of Aligarh, the company has proposed to construct around 27 Duplexes in phase 1.
Vision & Mission
To create a nation the real estate space looking beyond steel and concrete to redefine life and lifestyle.
To raise the benchmark of excellence by creating in the city of Aligarh commercial and residential landmarks that are at par with prestigious addresses across the globe.
To achieve best quality standards through cutting-edge value engineering and intelligent resource management.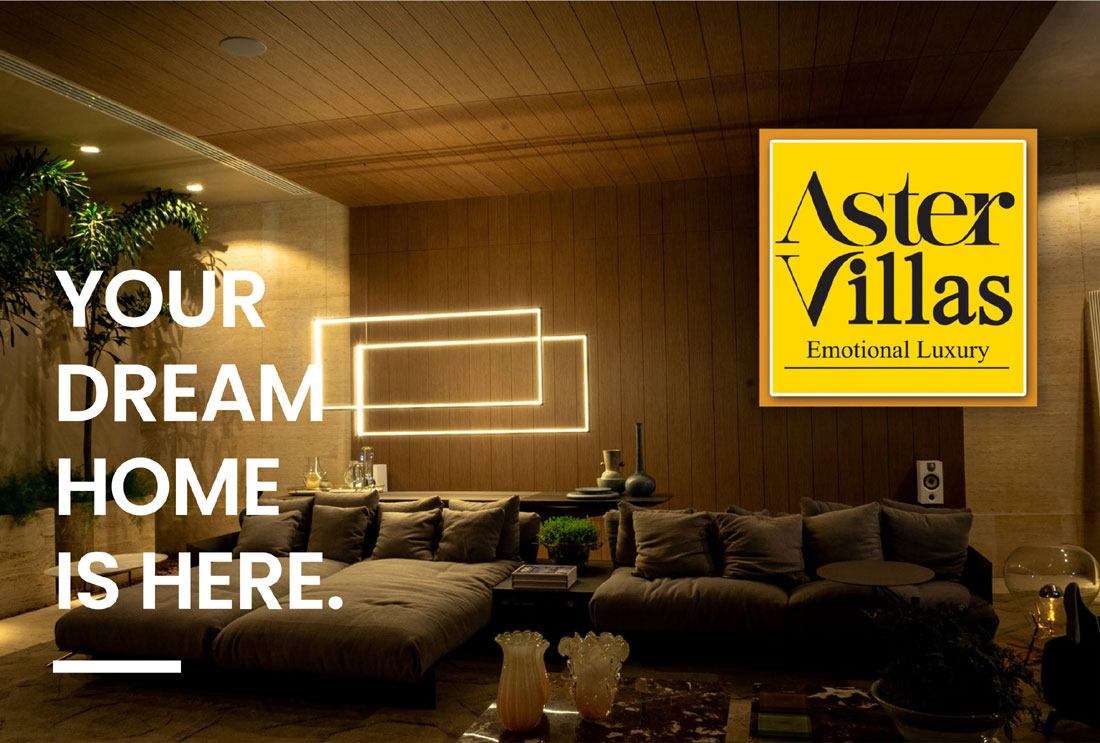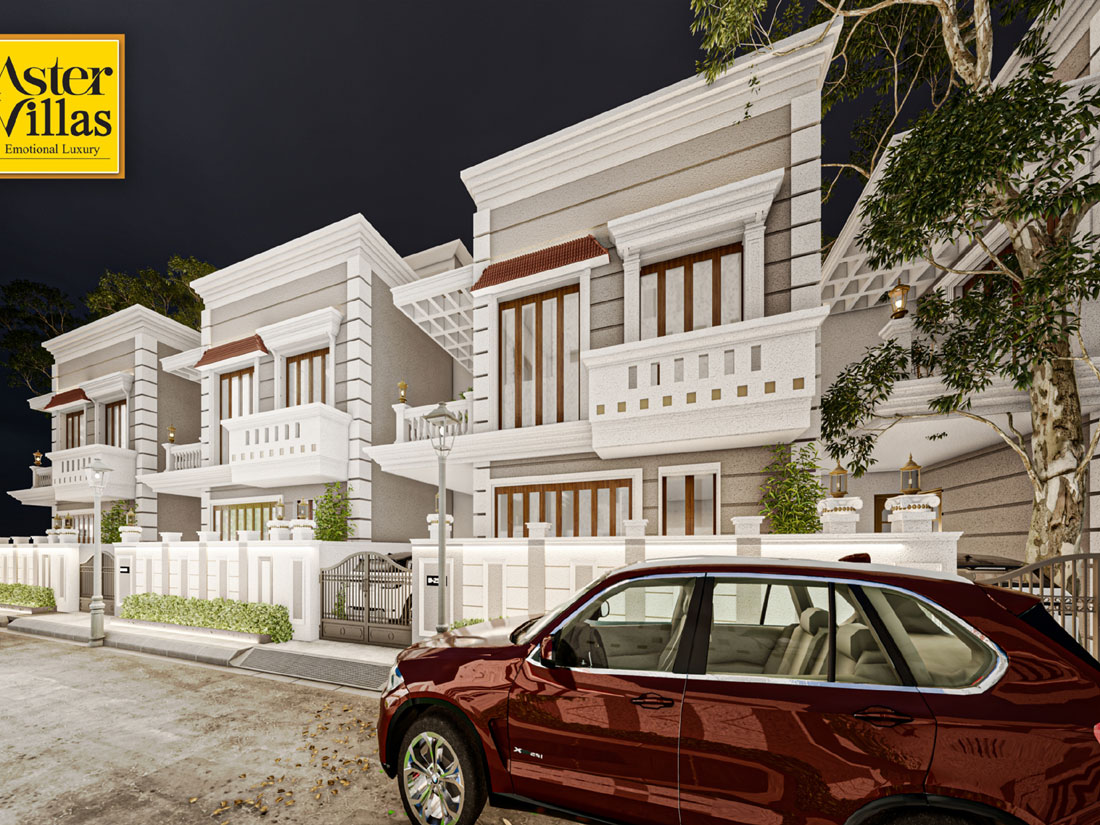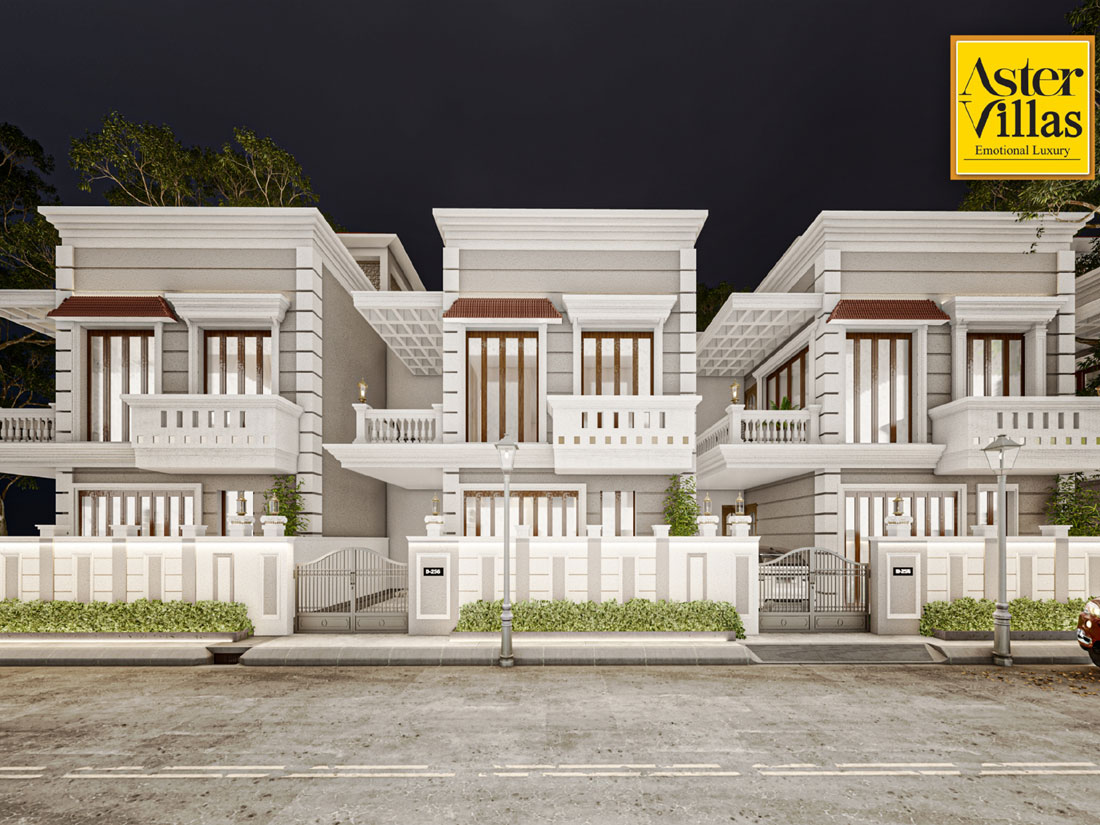 Typical Floor Plan
Structure
Structure designed for the highest seismic consideration for zone as stipulated by the code and better safety with earthquake resistance.
Drawing / Dining / All Bedrooms
Flooring/Skirting: Double Charge Vitrified Tiles.
Wall Finishes: Acrylic Emulsion on POP Punning.
Ceiling: False Ceiling with LED Lights. (Drawing Room Only)
Toilets
Flooring/Skirting: Ceramic Tiles / Antiskid Tiles.
Wall Finishes: Digital Ceramic Tiles.
Sanitary Ware: Hindware/Cera or Equivalent ISI brands.
C. P. Fittings and Accessories
Jaguar/Hindware/Cera or equivalent ISI brands fittings in all toilets. All toilets floors provided with suitable and adequate water proofing treatment.
Kitchen
Semi Modular Kitchen: Furnished Semi Modular Kitchen.
Flooring/Skirting: Ceramic Tiles / Antiskid Tiles.
Counters: Premium Quality Granite.
External Wall Finishes
External grade anti fungal / Anti Algal paint from reputed brands.
Internal Wall /Ceiling Finishes
Reputed brand paints like Asian/Dulux.
Staircase
Flooring: Granite / Indian Stone on Treads, Risers, and Landings.
Doors and Windows
Main Entrance Door: Painted/Polished hardwood frame with polished flush door shutters.
Internal Doors: Polished/Painted hardwood frame with painted flush doors.
Windows and External Glazing
Wooden / UPVC frame windows with clear glass.
Hardware
Locks, Handles, and Knobs (Mortise and Cylindrical Locks) from reputed makes and brands. High quality steel/brass hardware.
Electrical Wiring and Installations
Fixtures and Fixings: ISI brands modular switches/sockets, distribution boxes and circuit breakers.
Wiring: ISI brands copper wiring in concealed conduits adequate provision light points, fan points, receptacles and power points in all rooms. Electrical points for exhaust fans in kitchen and toilets.
Plumbing: ISI brands CPVC water supply pipes with standard valves and accessories. ISI brands PVC waste pipes and traps.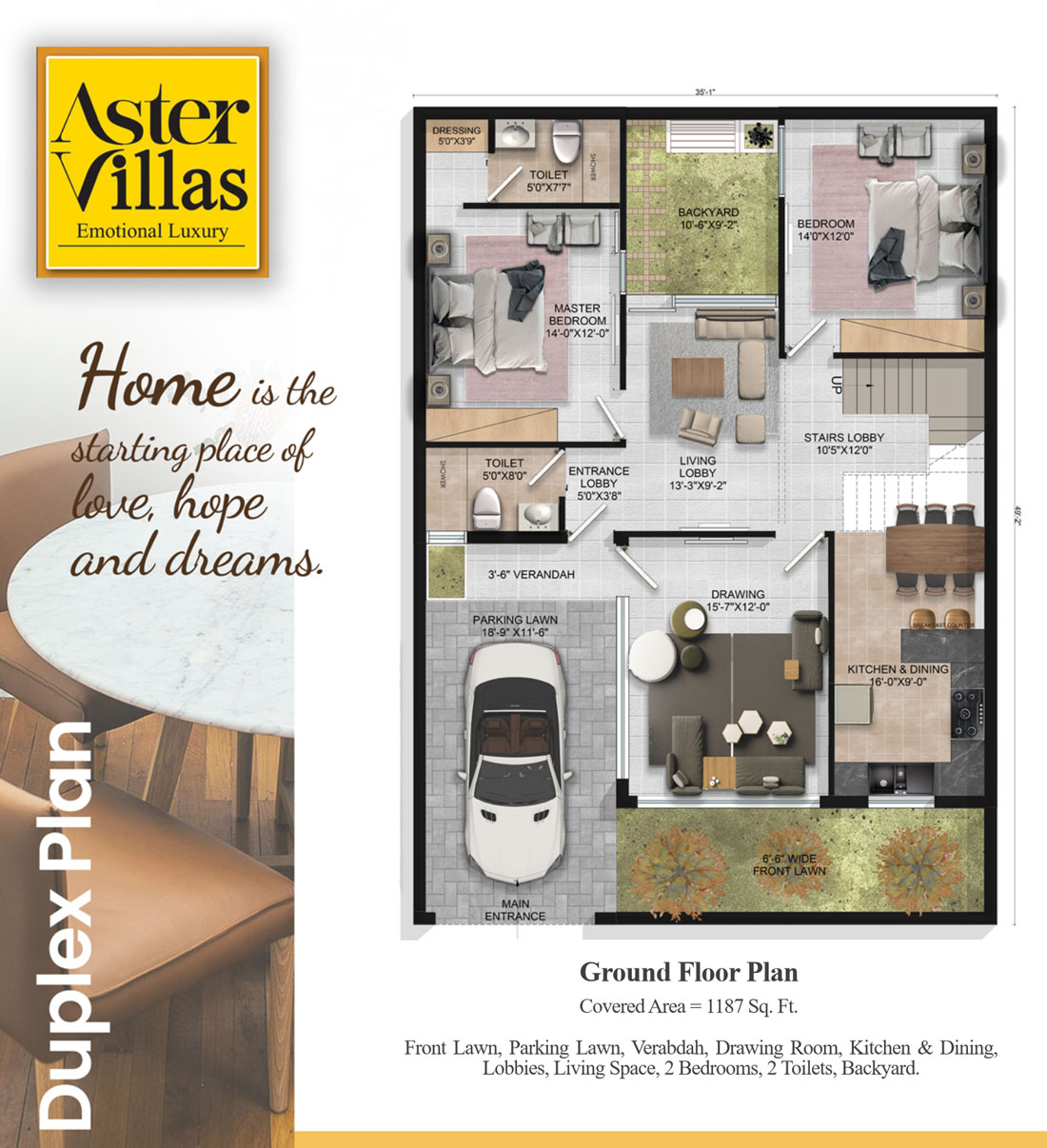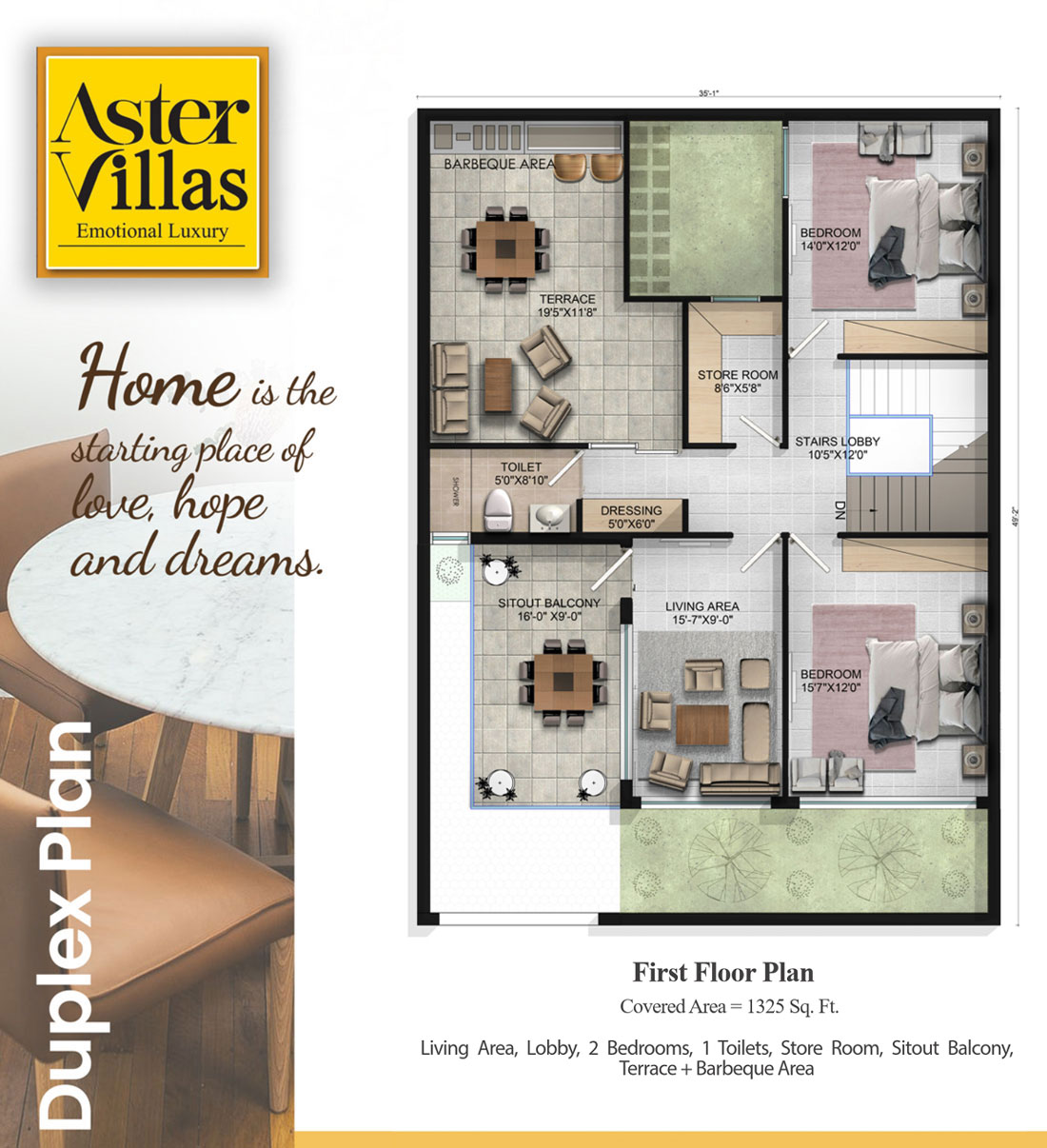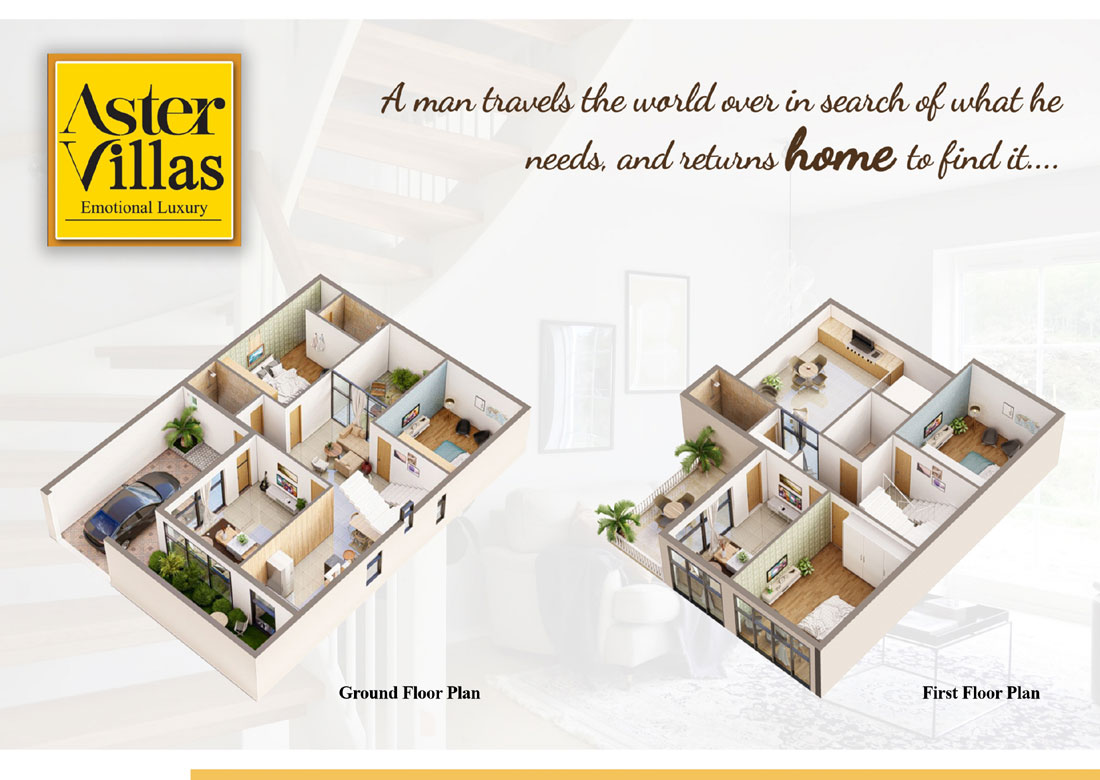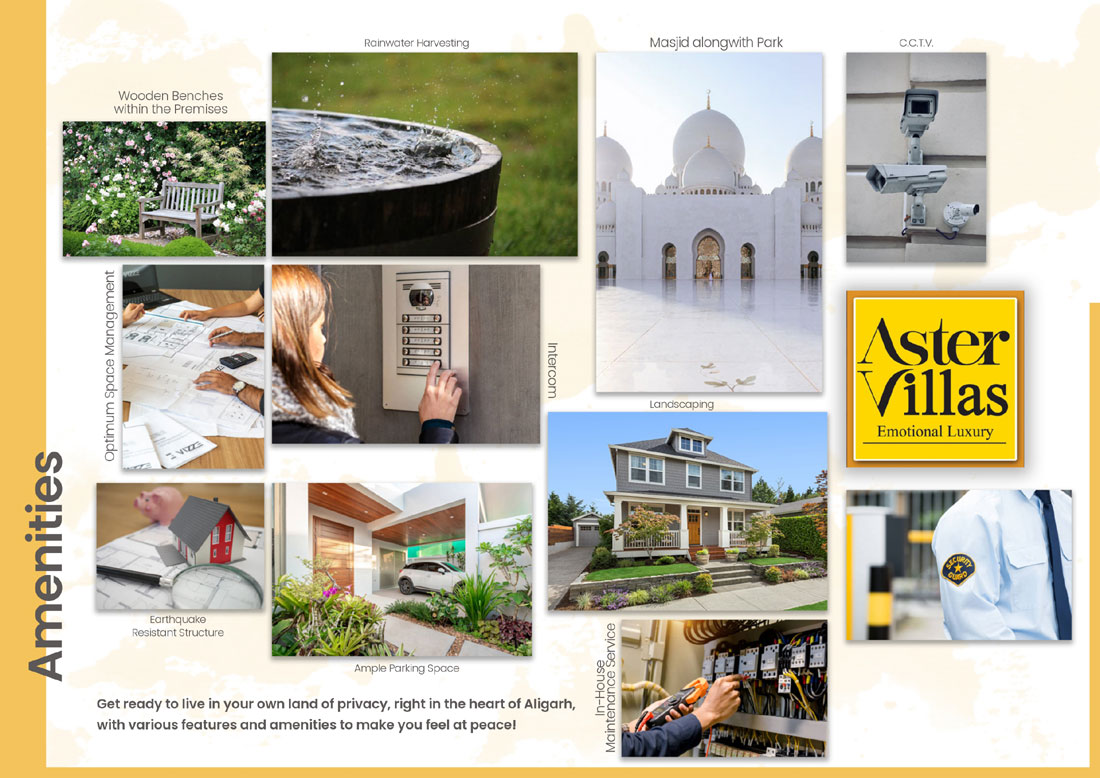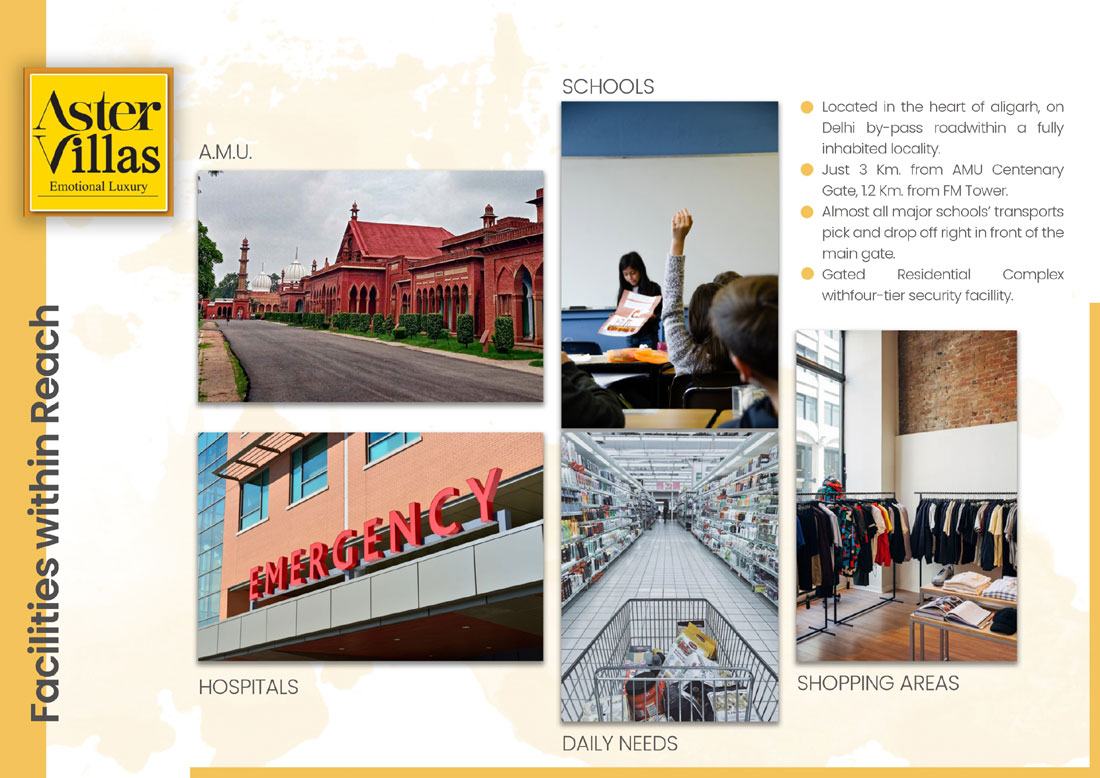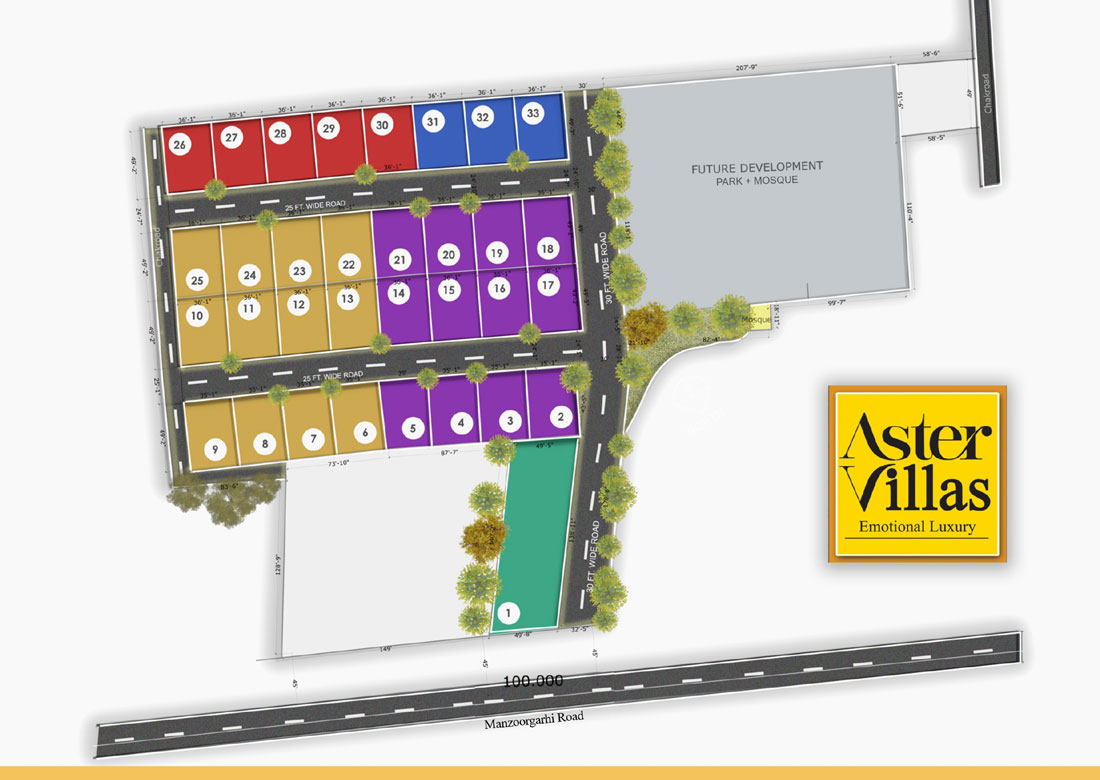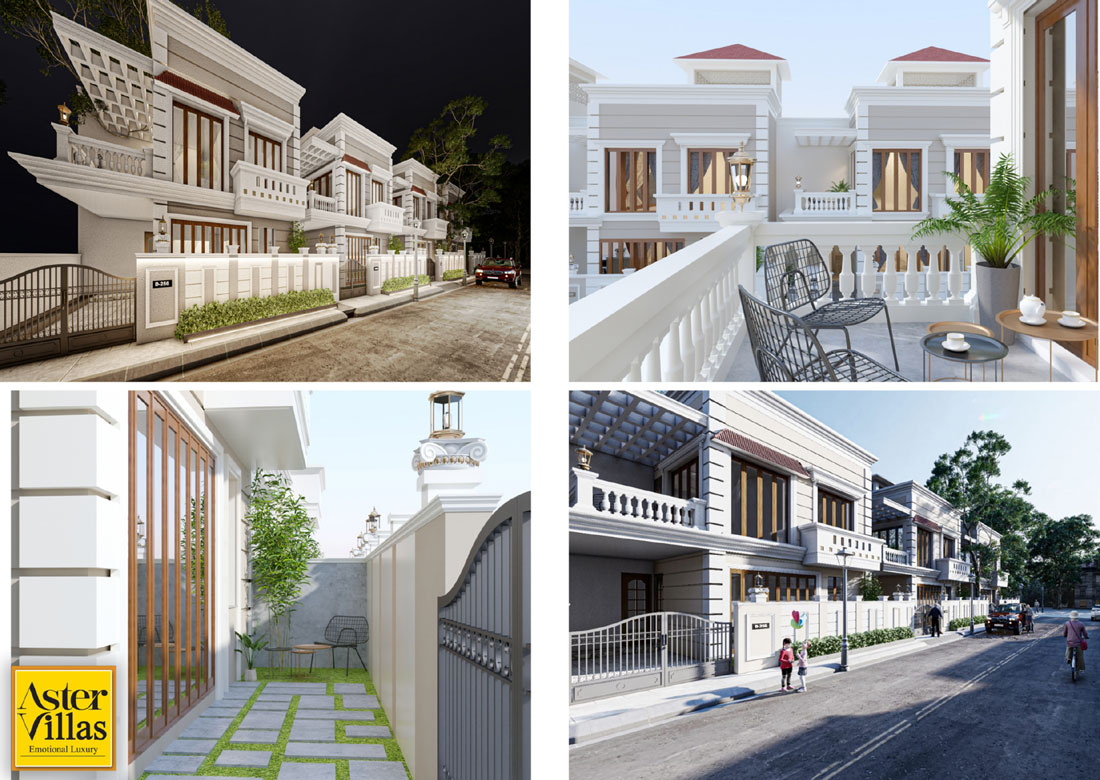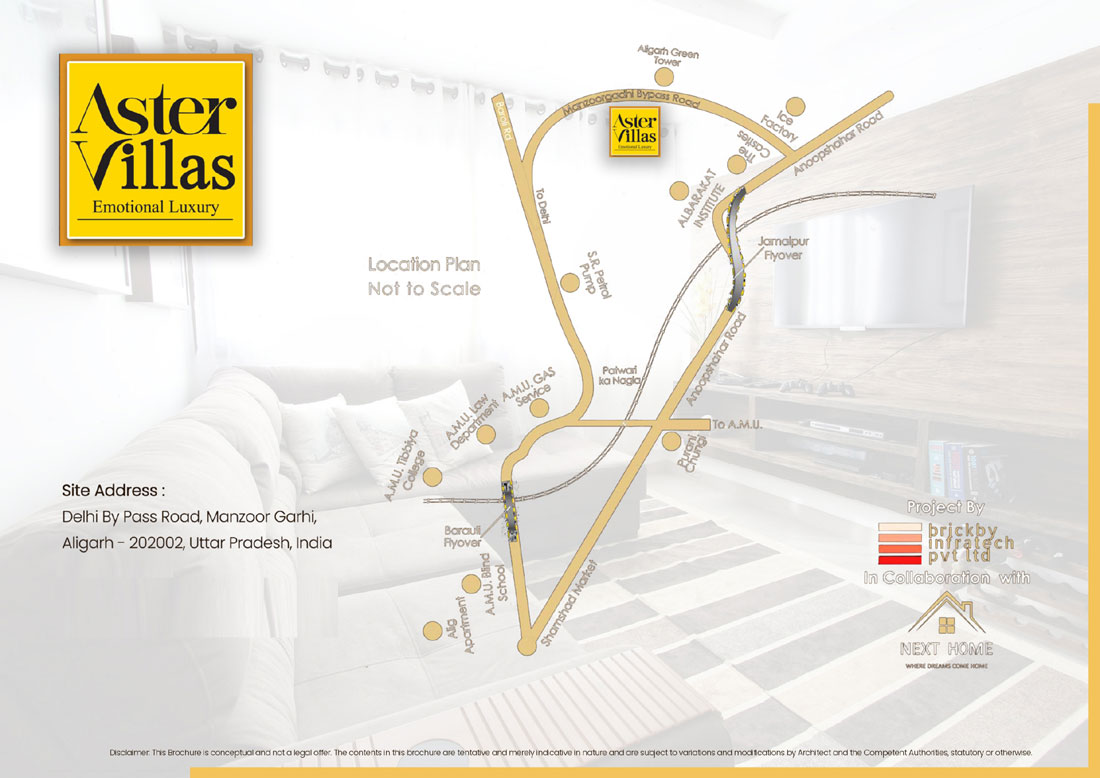 Contact Us
Call +91-9412277323, +91-9837692160 for bookings.
Enter your details below & we will call you back.
Disclaimer:
AligarhProeperty.com is only providing its platform to facilitate the transactions between buyer and seller and is not and cannot be a party to or control in any manner any transactions between buyer and seller. AligarhProperty.com shall neither be responsible nor liable to mediate or resolve any dispute or disagreements between the buyer and seller and both buyer and seller shall settle all such disputes without involving AligarhProperty.com in any manner.